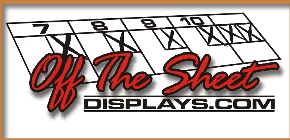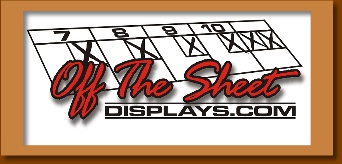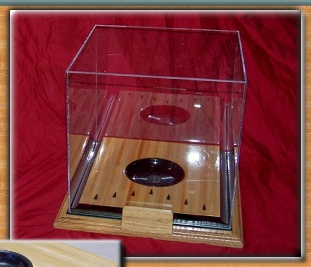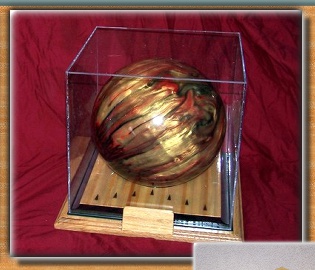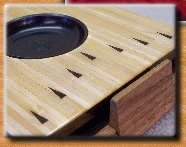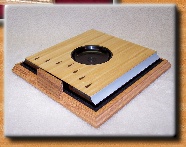 Bowling Ball Display Case

Bowl a 300 game?
800 series?
Did you receive a ball from a PBA professional?


Don't put that ball in the closet or in the back of the garage. Get an
Off The Sheet
display case and place it where all your friends and family can see and share your achievement.

These are 100% hand-built, custom cases. Base wood can be Oak (standard), Mahogany or Walnut. The lane surface is made up from 39 hand-cut strips of wood with walnut arrow inlays. Just like a real lane! A standard ball cup is inset into the surface to protect the ball and the display. A thick, high-gloss resin is poured over the entire top to give it that oiled apperance. The 'half' gutters on the sides are then covered and a hand-cut and machined Plexiglas cover is assembled to cover and protect your trophy.
A 2" X 3" plaque can be mounted on the front. (plaque not included)

For Pricing And Options, Please See The ORDER Page.

"All the other display cases I have seen cannot compare to this one.
I really love the way it actually looks like an alley with the marks on it."
Linda H. - Cincinnati Ohio